Get your job done by a local Freelancer
Get help in any location, anywhere in the world.
Post a Local Job - Tell us what you need done in the form above. Then click "Get Free Quotes", and add a location when prompted.
Get Local Bids - We'll notify the Freelancers who are nearby, and they will provide you with a free quote.
Choose Your Favourite - Select who you want to work with, and manage the job from start to finish.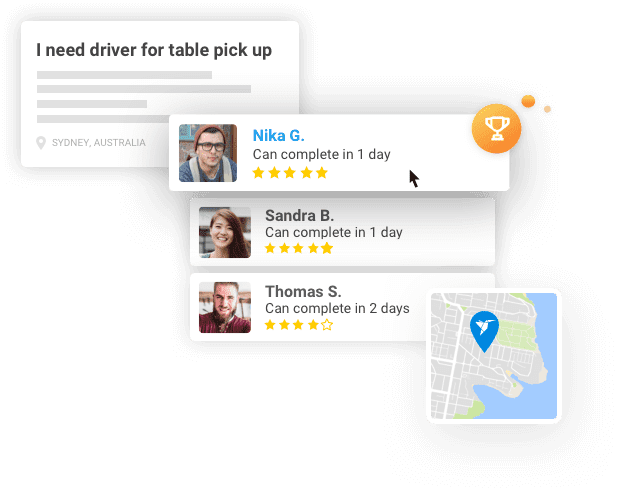 Get the job done, anywhere.